Prevent burnouts, stress and dropouts
Improve the wellbeing of your employees. Within 4 online coaching sessions, 96% can cope better with problems.
Prevent burnouts, stress and dropouts before it's too late. At Inuka we believe in healthcare instead of "sick"care. Each prevented burnout saves you about €60.000.
The majority of employees who need help, don't seek it. Lower the threshold for your employees by offering them a simple, online solution.
Within 4 Inuka sessions, 2 out of 3 employees go from the "at-risk" zone back to "resilience". Receive monthly reports about the (mental) health of your employees.
Find out how Inuka can help you to take care of your employees and prevent stress and burnout.
Join global brands from every industry
In our organization, healthcare professionals come from different backgrounds, with different educational levels. So it was important that everyone had access to a simple yet effective solution that works for everyone with any problem. That's where we found Inuka."
"Inuka is an accessible solution for employees and easy to implement. When we notice that certain employees are in a difficult situation, we have a clear place to refer them to before it is too late."
Starting the journey to a healthier you doesn't have to be hard.
Start with a 5-min self-scan
Book a highly trained Inuka coach
See improvements in just 4 sessions*
*Based on scientific pilot of 60 users at risk or in a tough place: 82% got back to resilience within 4 InukaMethod™ sessions, also after 3 months. Inuka coaches use our coaching method grounded in problem solving therapy, that has shown to be effective for a wide range of issues, from depression, anxiety, sleep to trauma.
Our experience experts guide you in your process. Meet some of our coaches.
"I would like to help other with finding the balance in their lives. I know how nice it is to have a listening ear to turn to and I like to be this for others who need it."
"I have always been passionate about making a difference in people's lives and helping them overcome their struggles."
"I decided to become an Inuka coach because I was helped by fantastic people at crucial moments in my life. It is very satisfying to be able to pass on that gift."
"I love the prevention-focused approach. The idea that you can  help people once they start to struggle and not when it is too late." 
I have benefited greatly to be able to talk to people who helped me order my thoughts. I hope I can do the same for you too."
Rated 4.7 out of 5 based on 172 reviews
"Inuka is simple to introduce, and it offers employees a low-threshold solution to check-in how they are faring and get immediate support if they want or need it. At the same time, it gives us valuable insight into how our organization is doing. They also offer coaches that speak different languages so beyond English, our French, Dutch- and Hindi - speaking employees also get tailored support. We wouldn't want to do without!"
We saw an uptake of 72% which is very high for our organization compared to other HR initiatives. Five employees were coached back from 'at risk' status to 'resilient', which may have prevented costly burnout episodes.
Inuka is an easily accessible solution to implement and refer employees to. For employees that we feel struggle a bit, we have a clear place we can refer them to before it is too late. The simple 5-minute wellbeing scan and ability to immediately book your coach afterwards with a digital session, is an easy first step for people to take. And because [the coaching method] is scientifically validated, it gives people the comfort of useful insight.¨
"As a dynamic and ambitious company that struggled with employee burnout and stress, Inuka provided us with a quick and effective way to assess how our team was doing. This was invaluable in determining our HR strategy and we have had no burnouts since! Our employees regularly approach us to express their gratitude for providing this coaching service - they are proud to work for a firm that takes mental health seriously, and we are exceptionally grateful for the role Inuka plays in this!"
Read our latest blog posts and learn about the ins and outs of mental health.
Mental health
Life lessons from Bob de Blob "Change is inevitable. Growth
Stress
The work pressure amongst health care workers in The Netherlands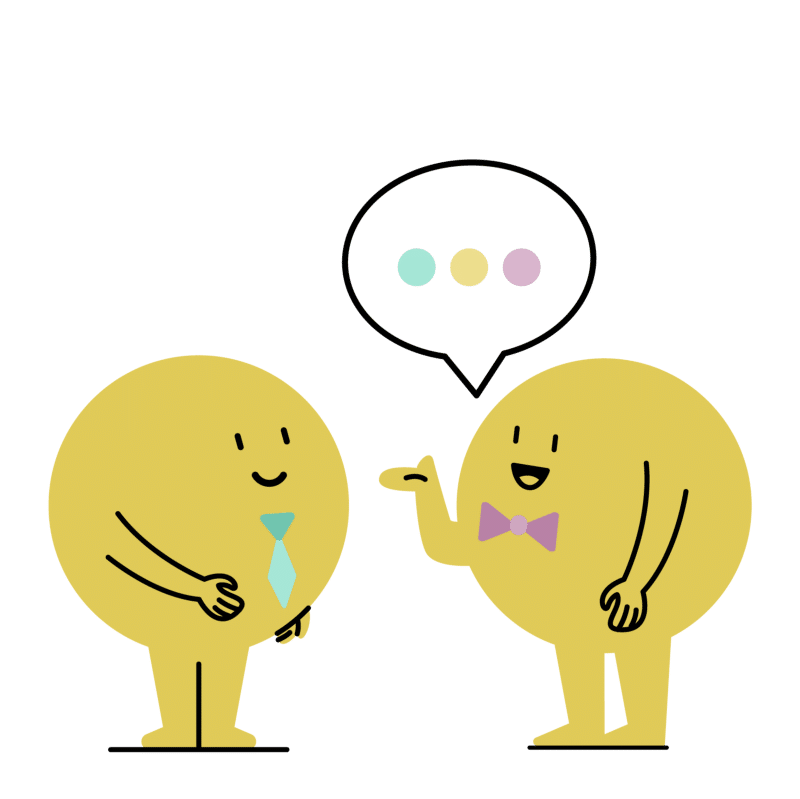 Wellbeing
A healthy organizational culture is crucial for us to feel
Don't like coffee but like positive change?
Fill out this form and we'll get back to you faster than you can say Blob.