New well-being interview series
Get inspired by leaders in Business
Learn how to keep your employees vital from leaders of these companies: Johnson & Johnson, LeasePlan, InShared, PWC, WeTransfer and SIG, including two CHRO 's of the year.
We explore critical aspects of Well-being leadership, with insights in challenges, current trends & best practices.
These interviews are a spin-off of the recent study by Anoushka Bold – HR strategist and Leadership & Transformation professional. The research is about constructing credible evidence on the effectiveness of mental health interventions in the workplace. Enabled by Inuka Coaching: continuously investing in research to broaden knowledge on effective mental well-being programmes. 
Register and receive all interviews in your inbox
Learn from leader of these companies:
"This is no longer about doing 'something' on well-being, but getting serious about implementing proven, effective approaches as part of a robust and holistic strategy."
Anoushka Bold, HR strategist, transformation leader, and newly cum laude researcher on the key insights for being successful in employee well-being.
"We have a responsibility to help our employees to succeed in the transformation, to help them feel relevant for the future organisation."
Tjahny Bercx, People & Performance Officer at LeasePLan, on empowering employees to go through change smoothly
"At We Transfer we made a bold move by cancelling the sick leave insurance to invest in prevention."
Gwen Burbidge, WeTransfer CHRO, on leading employee well-being in the tech industry.
Expected publishing:
November 2022
"How bad does it need to get before you realize that your employees are your biggest asset?"
Audrey Daumain, Real impact Performance Coach on how thorough onboarding can support employees in being succesfull.
"80% of the employees do 100% of the work right now. Take good care of this 80%! Make sure you spend the 20% you save on vitality programs, relieve their work a bit and offer your people the best, new phone."
Kees de Rijke, Director Nederlandse Koninklijke Landmacht and HR director of the year 2022 on key succesfactors in employee well-being.
"Addressing mental health as 'non-medical' makes it more accessible for leaders and people to talk about it with their own narrative."
Sharyn Toner, Wellbeing lead at Johnson & Johnson Netherlands, on how J&J is using data-driven insights to achieve focused impact, how leaders can make a critical difference by incorporating compassion and openness into the culture, and the value of employee resource groups.
"Leadership plays a crucial role"
Suzanne Verzijden, Chief People & Culture Officer bij SIG Combibloc, on leading employee well-being compassionately
Expected publishing:
Q1 of 2023
"The biggest challenge in healthcare is the availability of people for the longer term. Focus on mental wellbeing is key in this."
Herbert Schilthuis, Head of the Occupational Health Department of Amsterdam UMC, on the challenges in employee wellbeing in a complex, hierarchical health care institute.
"If you start investing real money on vitality, ROI becomes more important."
Barbara Stam, CHRO InShared on defining effectiveness on wellbeing interventions
"Today it is vital to assess the impact of financial decisions on employee well being."
Rogier Nelissen, COO at Bergman Clinics Netherlands, on humbleness in the board room in order to create a compassionate leadershipsteam.
Expected publishing:
Q1 of 2023
"At PWC, our decisions about employee well-being are becoming more data-driven."
Bas Vliegenthart, Wellbeing Lead at PWC, on how PWC bases their interventions on mental health on data.
Expected publishing:
Q1 of 2023
Zilveren Kruis, Nisha Alberts
"Focus on prevention, an insurers perspective."
Dilia Leitner, Consultant Strategy & Business Development, Sr . Propositions lead at Zileveren Kruis/Achmea
Expected publishing:
Q1 of 2023
Register and receive all interviews right in your inbox!
Curious for more information about Inuka Coaching?
*Currently available in Dutch only
Want to speak to us? Contact Robin or Arjan.
Connect with me on LinkedIn
Chief of Business Development
Connect with me on LinkedIn
Stay updated for new roudtables:
Privacy is extremely important to us! When filling out this form, we would like to refer you to our
Privacy Policy.
Inuka's coaches are rated 4.8 / 5
(based on 1400+ unique reviews)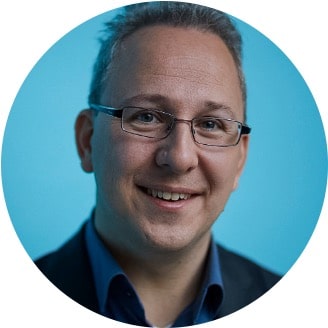 We're proud of our partnerships & memberships